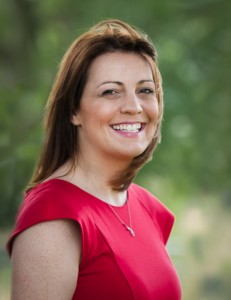 Home: Rachel lives in Yorkshire with her husband Richard and two young children Ruby and Bella, but she is originally from Wales so look out for the Welsh lilt (which is particularly noticeable when she has had a few glasses of wine.)
Previous career: Rachel qualified as a solicitor with international law firm Addleshaw Goddard and then spent 5 years post-qualification with DLA Piper, specializing in IT, general commercial law and IT procurement. During that time she carried out a number of secondments as part of the launch of an innovative procurement and legal consultancy model.
She made the move to in-house solicitor and worked for BT plc for nearly 5 years, taking on the role of Commercial Director within the Global Services Major Projects division. This threw up so many fantastic opportunities to interface with internal stakeholders right across the spectrum of IT delivery – from design to release to testing to implementation and service management and financial control. During this time Rachel also gained bags of experience in
negotiation, supply chain management, dispute resolution, Board-level engagement, team management, cost savings, change management, compliance and mediation.
Rachel founded Serenwood in 2009, having identified a need for hands-on legal support . She is passionate about Serenwood growing as a resource pool of talented lawyers who love working closely with a business, and building trusted advisor relations. She enjoys the freedom of hand-selecting which clients to work with, and solving business problems which need "more than the law" . Rachel runs a number of networking groups within the Yorkshire region for working women, and is active on the speaker circuit for leadership and training events within the UK.
Downtime: Outside of Serenwood, Rachel is kept busy with her two girls and and she is lucky enough to sing with the fantastic European and national ladies barbershop champions The White Rosettes.
Get to Know Rachel Better
First ever job: From the age of 11 I earned £10 every Saturday making the sandwich lunches at the local cricket club. I would butter hundreds of pieces of bread and make ham, tuna, egg and cheese sandwiches served with crisps, fruit, cake and orange squash. I loved earning my own money and got early experience of managing my time, setting up processes, thinking up Plan-B solutions, and coping with standing my ground with lots of men.
First record bought: "Opposites Attract" by Paula Abdul. Oh dear.
Favourite book:  Very hard question as I am a prolific reader and I often have 2-3 books on the go at once. I love fiction but I also read a lot of self-development and I've put a little Serenwood library in the Hub office to encourage the team to read more. Favourite book this year was Rebecca Campbell's "Light is the New Black" as it really captured my passion around empowering women in business.
Favourite film: I'm a huge fan of musicals so I'd have to say Mary Poppins or Sound of Music. I'm so happy that my girls are now old enough to sit and watch films, I'm a big fan of Disney and Pixar films too. Toy Story is amazing and Finding Dory made me weep.
Favourite gadget: I'm not huge on gadgets although I do love anything which make my life easier. I love a pen and notepad. It took me ages to buy a kindle. I think I'm a little resistant to technology because I feel it's making us disconnected from simple pleasures of conversation, good food and nature.
Favourite holiday: We went on a cruise with Royal Caribbean a few years ago and I'd previously thought cruising was for older people. It was the best holiday since becoming parents, because we got to see many different places in a short space of time without doing much physical travelling. It's very hard to travel and sight see with little people in tow.

Luxury she cannot live without:
 What is your motto in life? When writing the story of your life, don't let anyone else hold the pen. I'm a big believer in seizing the day and creating your own destiny. There's always something good to be found in even the most difficult of situations.
If you were allowed one dream perk what would it be? I have already created Serenwood to be full of my dream perks. I love being able to pick our ideal clients to work with, to have an office in the middle of the countryside, and to work hours which suit me. My ambition is just to continue attracting great clients and wonderful team members who make every day fun and interesting.  

If you could pick a celebrity to join the Serenwood team who would it be and why?  Great question. At the moment I'd probably like to have Daniel Priestley (author of Oversubscribed and Entrepreneur Revolution), because next year for the first time we're launching some products and I love his take on business life. As lawyers we tend to be risk averse and I'm constantly nurturing the innovative and creative side of my team.
Who is your role model and why? My mum (who passed away in 1998) is my everyday role model, she was kind & funny & a fantastic mum who taught me that I could aim for the moon and reach the stars. She taught me to believe in myself and back my own horse. My dad died the same year and I miss them both very much. I know they would be very proud of what I have achieved and this knowledge pushes me on.
If Rachel did not work for Serenwood, she would be… a West End star. If they come a-knocking I'm off.
What is your favourite inspirational quote? "If you want to feel rich, just count all the gifts you have that money can't buy" from the film "It's a Wonderful Life".
What is your superpower? Using my intuition to find creative ways out of tricky situations. I love working out what makes people tick and helping relationships flourish.